Yet another protected bird was shot by a hunter, according to press reports.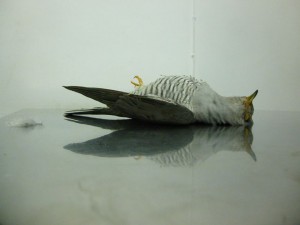 A woman walking her dog in Mizieb found this badly injured cuckoo bird, and contacted Birdlife, according to Birdlife.
A vet who examined the bird found that its wing was irrevocably damaged and the bird would never fly again. Thus the bird unfortunately had to be put down.
This was the third reported case in nine days. The persons involved were taken to Court.