Today 3rd June 2017, Malta votes in snap elections called a year early.
The total number of registered voters is 341856, of which, 172504 are women and 169352 are men.
The Labour Party's campaign focused on economic success whereas the Nationalist Party's was on good governance and the need to remove government corruption.
Labour won by 35280 votes over the opposing Forza Nazzjonali alliance. Labour won by 55.06% opposed to the PN's 43.68% (170976 votes for Labour opposed to 135,696 for PN).This amount is slightly bigger than the one they obtained four years ago when they won with a 35107 margin.
Votes obtained by other parties were: Alternattiva Demokratika  – 2564 votes (0.83 per cent), Moviment Patrijotti Maltin – 1117 (0.36 per cent),  Alleanza Bidla – 221 (0.07 per cent) .
Independent candidates obtained 91 votes (0.03 per cent).
4031 votes (1.31%)  were invalid.
Turnout for the General election up to 2pm  was as follows:
Approximate total  percentage from all localities: 52%
| | |
| --- | --- |
| First District | 56.24% |
| Second District | 52.24% |
| Third District | 49.51% |
| Fourth District | 55.42% |
| Fifth District | 49.74% |
| Sixth District | 52.18% |
| Seventh District | 49.26% |
| Eighth District | 54.11% |
| Ninth District | 53.11% |
| Tenth District | 51.69% |
| Eleventh District | 50.98% |
| Twelveth District | 49.32% |
| Thirteenth District | 49.61% |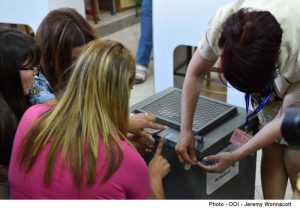 Turnout up to 10pm was the following:
Overall turnout: 92%
| | |
| --- | --- |
| First District | 91.92% |
| Second District | 93.37% |
| Third District | 93.19% |
| Fourth District | 93.85% |
| Fifth District | 93.20% |
| Sixth District | 93.07% |
| Seventh District | 93.28% |
| Eighth District | 92.69% |
| Ninth District | 91.30% |
| Tenth District | 89.47% |
| Eleventh District | 92.20% |
| Twelveth District | 87.84% |
| Thirteenth District | 91.56% |