Soon we will be celebrating Christmas 2016 and ending this year which had so many terrible losses, like Prince and David Bowie.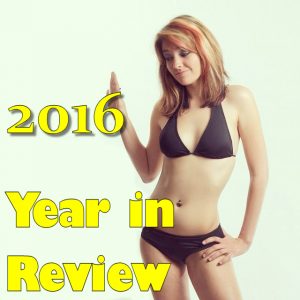 So let's look back at popular videos by Malta Network Resources according to YouTube. Quite a few changes compared to last year's chart!
Let's start with the Year in Review 2016 video, aptly named 'Mhux YouTube Rewind'.
Let's go… click on Read More to get the full countdown.  Cosplayer Sany Giselle has dropped from the top ten this year! 🙁

Number 10: Michael Bay's 13 hours The Secret Soldiers of Benghazi filming in Malta
It's a new entry this year 🙂
Number 9: Sonia Leong Manga Tutorial from Malta Comic Con 2012 Part 1
Sonia Leong's excellent tutorial dropped a place this year 🙁
Number 8: Malta Carnival 1962 (Down from no 4 last year!)

Number 7: Joe Demicoli – Birra Mghandix at Uhmsajf
Joe Demicoli has dropped a few places!

Number 6: The Greenfields – Il-Vapur tal-Art at Ta' Xbiex  Maltese Night (down from Number 2 last year)

Number 5: Circus Trapeze Artist FALLS DOWN! SHOCKING! (Down from Number 3 last year)
Number 4: Traditional Libyan Hagalla (remade)
Number 3: Magic Fantasy Circus-Amazing Sexy Gymnast Girl
Up from No 9 last year! Wow.. this is growing in popularity.

The Runner-Up is this video filmed at Carnival in Valletta..it drops to number 2!
Number 2: "Woman" Groped at Malta Carnival in Public..

.roll of drums.. and the most popular video this year is…
Once More at the top, after dropping last year to number 4…
NUMBER 1: ARA DORIS!! Eileen Montesin at Opening of Malta Carnival 2006