Sometimes we all have pain in your legs or back one day or another. One way of helping with this is getting a massage, perhaps from one of the many Chinese or Thai Massage parlours.
Many such shops have sprung up all over Malta, especially in Sliema, St Julians, Hamrun and Bugibba. Every town seems to have a massage parlour these days.
You can also get a massage from hotels and spas eg the Corinthia, Le Meridien,  the Westin Dragonara and the Feel Good Wellness Spa in Sliema, these offer a variety of styles such as Russian and Swedish massage besides Chinese and Thai. Lately all these seem to be well regulated. The phrase full body actually means that all your body will be massaged, not just your legs.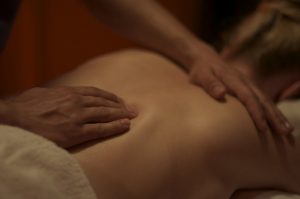 The best massages are those which help you remove pain and the best extra is a friendly therapist who knows what they are doing. There is Massage for men, women and also couples.
Chinese massage experts believe that energy or "qi" in the body has be allowed to flow in order to remove stress and keep disease from developing. "Tui na" and "Zhi Ya" techniques exist. One will feel renewed after a session of at least 30 minutes (a good way to try a new place).  A May 2013 study by the American Massage Therapy Association showed that regular massaging can help treat different serious illnesses like chronic low-back pain, cardiovascular problems as well as rheumatoid arthritis. A September 2010 study in the "Journal of Alternative and Complementary Medicine" showed that massage therapy enhanced muscle repair and recovery.
Cupping massage was very popular during the 2016 Olympics in Rio de Janeiro. Other variations include hot stone massage where hot stones are used to massage, or fire massage where a blanket is set on fire on the recipient's back! It sounds a bit scary but is safe.  These are all performed in parlours in Malta.
"Thai massage", or "Thai yoga massage", is an ancient system which combines acupressure, Indian Ayurvedic principles, and assisted yoga postures.  Traditionally thai massage is not done with oil and the person getting the massage keeps their clothes on.  Nowadays you can undergo a Thai massage with oil.
Thai massage like other types allows you to relax, relieve muscle pains, and boost mood.  It helps with circulation and helps with relaxation and stress relief.
Massage parlours in Malta are so popular that even some foreign shops are thinking of closing and moving to Malta.